Last updated: Aug. 9, 1999
---
---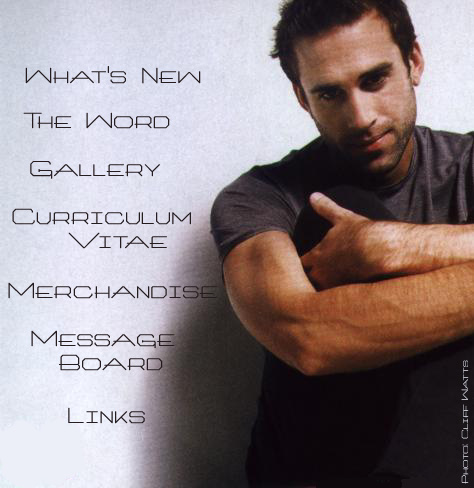 The first website dedicated to
Joseph Alberic Fiennes
b. May 27, 1970


HAPPY 30th BIRTHDAY JOE!
Astrological Sign - GEMINI
Did you know that Joseph has a fraternal TWIN
brother?? His name is JACOB (see pic below).
Jacob is the only Fiennes family member who
(so far) is not involved in the arts - he is
employed as a gameskeeper.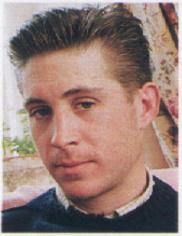 ---
This Just In....

In The News - July 29/99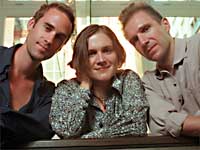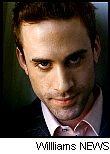 Left - Joe, Sophie & Ralph Fiennes
Right - Joe

Recent Productions
"Forever Mine" - St. Petersburg FL & Toronto ON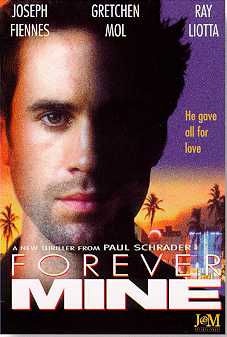 Magazine Alert
COSMO - Guide to Men (Summer/99)
Noah Wylie on cover
Joseph & Ralph Fiennes are featured
in an article on "Sexy Siblings"


PEOPLE - May 10, 1999 issue
"50 Most Beautiful People" - featuring JOE!!!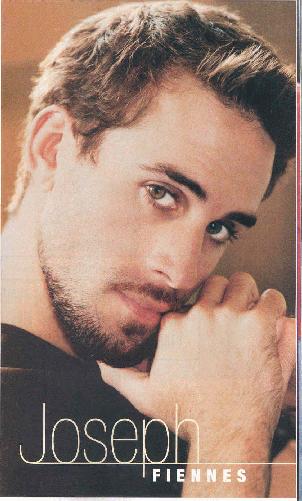 ---

AWARDS

WINNER

Broadcast Film Critics Association
"Breakthrough Artist"
(for Elizabeth & Shakespeare In Love)
Presented Jan. 25, 1999

NOMINATIONS

British Academy of Film & Television Arts (BAFTA)
Awards Broadcast on BBC1 on May 9, 1999
Nominated for "Best Actor" in Shakespeare In Love

SHAKESPEARE IN LOVE


71st Academy Awards - Broadcast March 21, 1999
--BEST PICTURE
--ORIGINAL SCREENPLAY
--ACTRESS IN A LEAD ROLE (Gwyneth Paltrow)
--COSTUME DESIGN (Sandy Powell)
--ORIGINAL MUSICAL OR COMEDY SCORE
--ACTRESS IN A SUPPORTING ROLE (Judi Dench)
--ART DIRECTION
---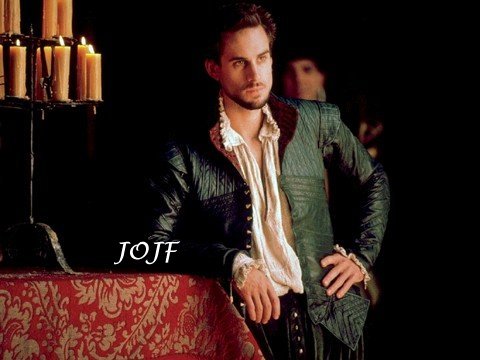 Joseph as Will Shakespeare in "Shakespeare In Love"

"Shakespeare In Love" - Trailer (RealPlayer)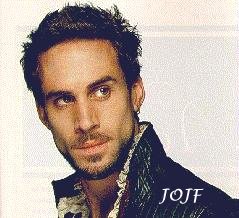 From 1/8/99 issue of Ent. Weekly (p.29)


Shall I compare thee to a summer's day?

Thou art more lovely and more temperate:

Rough winds do shake the darling buds of May,

And summer's lease hath all too short a date:

Sometimes too hot the eye of heaven shines,

And often is his gold complexion dimm'd:

And every fair from fair sometimes declines,

By chance, or nature's changing course, untrimm'd;

But thy eternal summer shall not fade,

Nor lose possession of that fair thou owest;

Nor shall Death brag thou wander'st in his shade,

When in eternal lines to time thou growest;

So long as men can breathe, or eyes can see,

So long lives this, and this gives life to thee.

-- Sonnet XVIII, William Shakespeare
---
---
Thank you for visiting us. Many thanks to Beccy, Paula, Gina, Cindy C., Deanna, Nic, Sandy, Tara, and other members of the Fiennes-Fans and Joe mailing list (you know who you are) who assisted us by supplying photos, information, and/or moral support to make this whole project happen. We appreciate it....please send us more stuff!! ;-)
---
NEED TO CONTACT THE WEBAUTHORS?
 

 

Hint: Click on spinning @ sign.

 

Hint: Click on Tigger.
Serving Fiennes people
everywhere since October 1997


FastCounter by LinkExchange
© 1998-1999 HIPSTAR/IVANOVBABE
All Rights Reserved. Express written permission is required before anything on this site may be copied or transmitted in any form. This site is not officially sanctioned by Joseph Fiennes or any of his agents but is merely provided as an entertainment site for his fans. All articles & photos are property of original authors & photographers. If known, credit is fully given to original artists. Materials will be removed immediately if original owners request us to do so.